My dream team - platform to manage your freelancers
The App helps creative agencies manage and share their database of freelancers by assigning rating, skill ratings, punctuality, fee levels, and other attributes. The Agency can share the profiles of its freelancers with a potential client and ask the client to choose the freelancer to work on their project. All freelancers have Aliases, and not their real names, which will ensure the freelancer does not work directly with the end client. Choosing the right freelancer is important because the client can not get work which is Good, Fast, and Cheap at the same time. The client decides what is important for each project and chooses the right person based on his ratings on his speed of completion, attention to detail, price per hour, etc. At the end of the project the client rates the freelancer. The App starts by showcasing Projects Portfolio and the skills used to complete each project. Then the app shows ratings of all the skills a freelancer has. Finally, once logged in, the user can store personal notes against each freelancer, for example names of the projects he worked on, the quotes they received from him, if he met all deadlines, etc.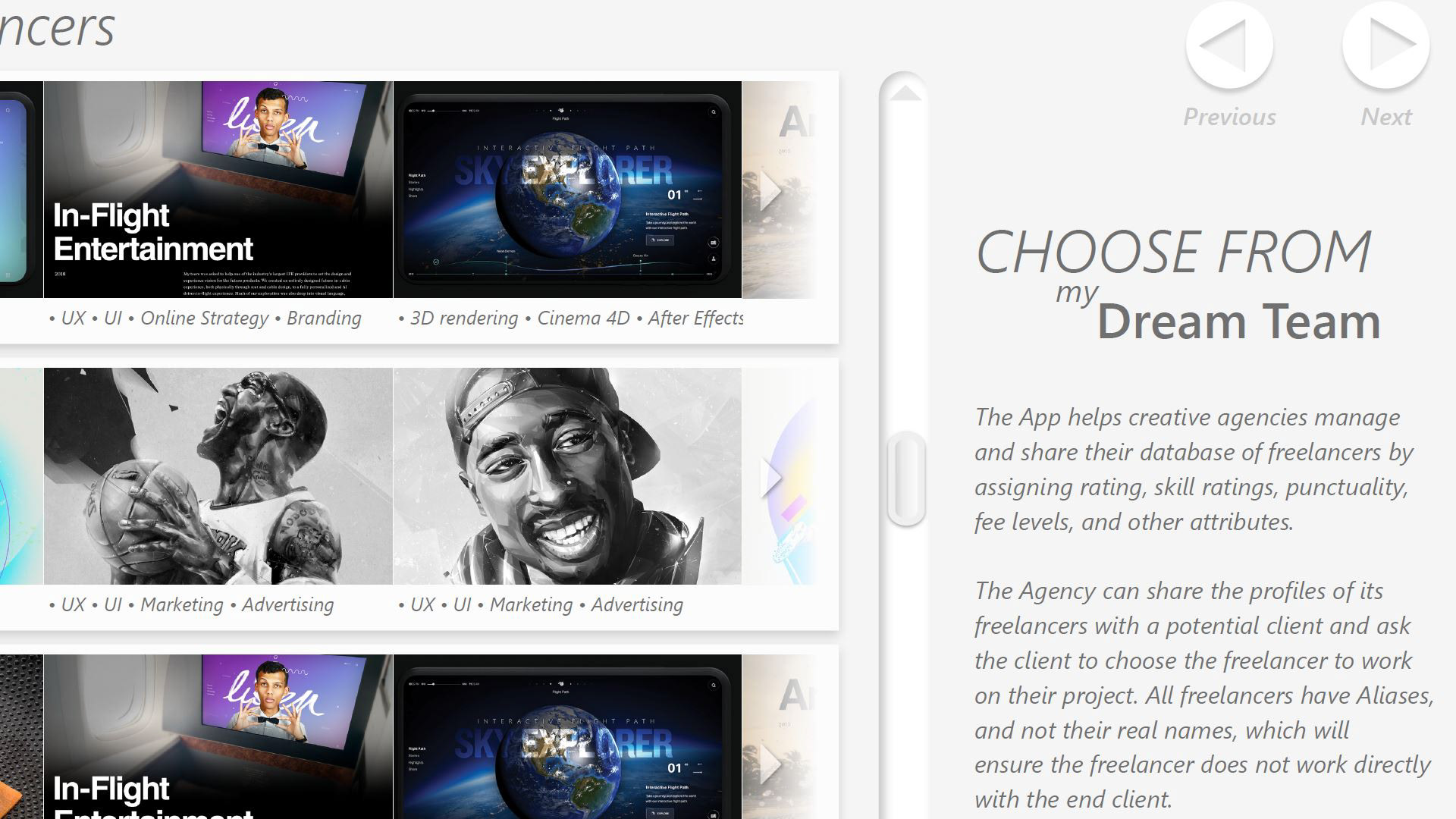 You have contacted ConciseUX.co.uk. We will be in touch soon. Thank you!